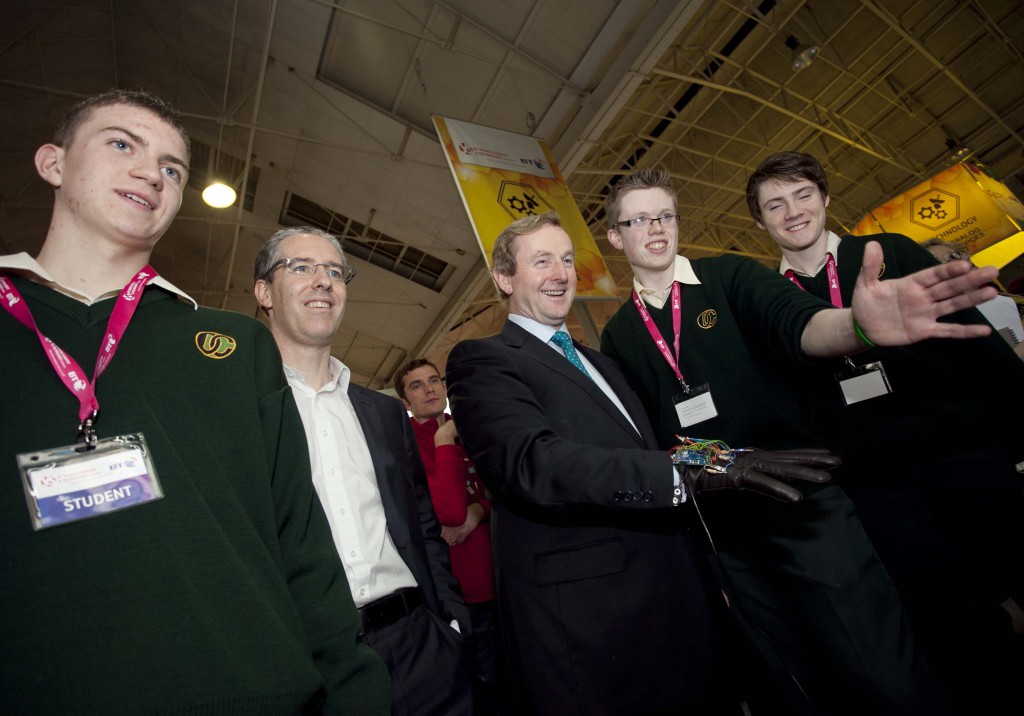 Davitt College, Castlebar, was described in a recent report by the Inspectorate of the Department of Education and Skills as "a very progressive school and a true learning community where the widespread use of Information Communications Technology has revolutionised teaching and learning."  The school certainly lived up to its excellent reputation recently when a record four student projects were accepted at the BT Young Scientist and Technology Exhibition.
And true to form Transition Year students Jack McEllin, Sean Murphy and Conor Reilly won The Analog Devices Travel Award 2013.  The students also picked up Third Prize in the Technology Intermediate Group category.  Their impressive project involved the design and construction of a Robotic Glove which can be used instead of a mouse on a computer.  The students believe that their invention has great potential to be further developed and has commercial possibilities in the Music and Physiotherapy sectors.
Their awards include an all expenses paid trip the United States and Silicon Valley where the students will present their project to researchers for Analog Devices at their Headquarters in Silicon Valley.  The students have also won €2,500 worth of Science Equipment and a Perpetual Trophy for their school.  Congratulations to all students involved – the future looks very bright indeed with such clever and creative young people.