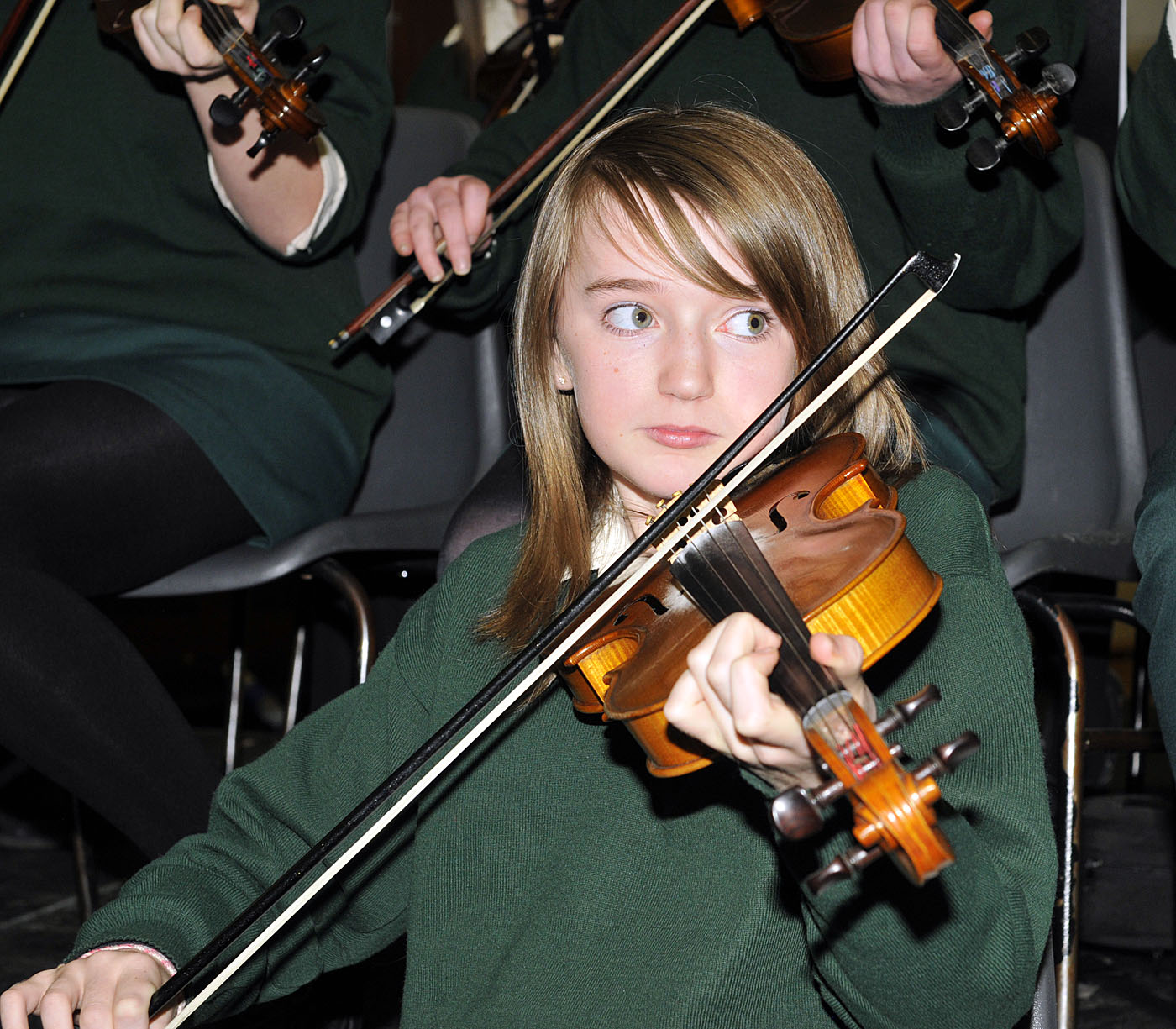 Curriculum Music
Music is offered as a choice subject to all years in Davitt College. It is
examined at both Junior and Leaving Cert level. Practical exams for exam years take place
directly after the Easter break every year, and accounts for 25% of marks at Junior Cert level
and 50% at Leaving Cert level.
Annual School Musical
Davitt College has a wonderful tradition of producing high quality
school musicals for over thirty years. It is offered as a module to Transition Year students
and provides students with a wonderful vehicle of self expression, and a lifetimes worth of
memories. Some of the musicals produced in recent years include 'Mamma Mia', 'All Shook
Up' and 'Disco Fever'. This year's eagerly anticipated production is entitled 'That 80's Show'.
School Choir
The school choir rehearses at lunchtimes and performs at many school events
throughout the year like parish masses/services, Christmas carol services, School open night
and Awards night. Members of the school choir are also given the opportunity to become
pit-singers for the school musical.
Traditional Irish Group
This group meets regularly and embellishes many school events
throughout the year. The group also take part in many competitions like Scór na nÓg, Fleadh
Cheoil. Many of the members have won national Fleadh Cheoil titles. The group also raises
money for charity through events like 'Trad for Trócaire'.
School Orchestra
This group provides an accompaniment to the annual school musical.
It is a great opportunity for younger musicians to hone their playing skills as part of a
professional orchestra under the guidance of John Flatley. It is also an excellent addition to a
young person's C.V.
School Of Rock
This is run with assistance from the School Completion programme and
under the direction of the Davitt College teachers. It is a fun way for students to channel
their energies in a positive way. The group rocks out once a week in the music room and
performs a mini-concert at the end of the school year. Instruments are provided.
Our Schools Got Talent
Davitt College, Castlebar would like to congratulate Second Year student Ethan Carey and Fifth Year students Ethel Hoare and Cathal Noonan, who took part in the Semi-Final of "Our Schools Got Talent" on Saturday 12th January in Claremorris. We wish Ethan, who is accompanied by Cathal, the very best of luck in the Final of the competition which is due to take place on Sunday 27th January 2013 in the TF Royal Theatre, Castlebar. Ethan and Cathal are pictured with their music teachers, Ms. Clare McManus and Mr. Eamon Mulderrig.