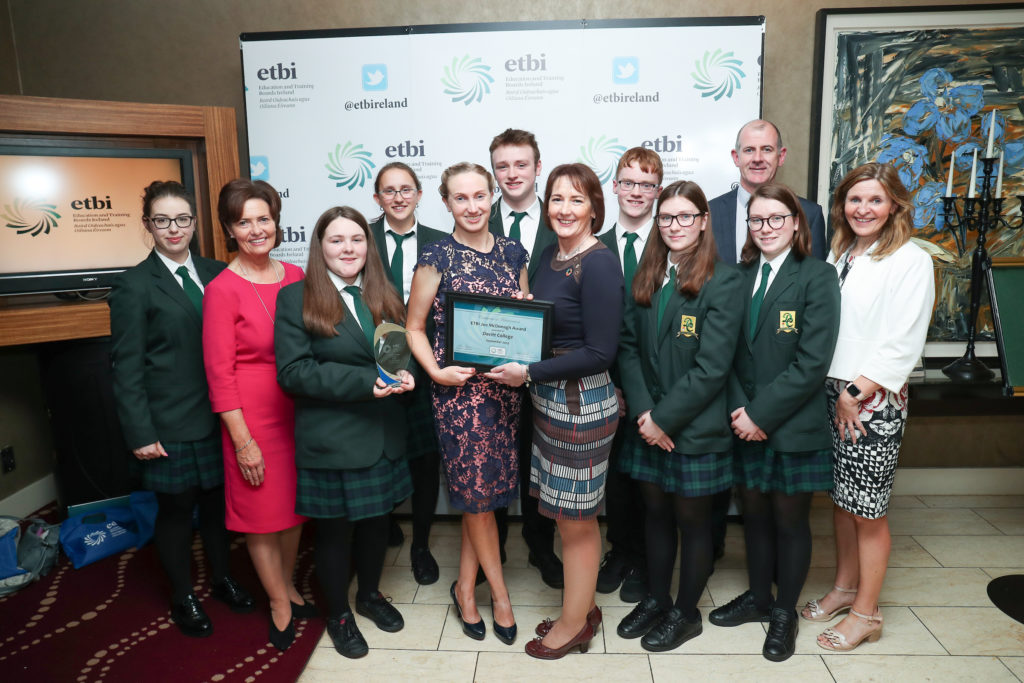 The Education Training Board of Ireland has announced that Davitt College Castlebar is this year's joint winner of the ETBI National Joe McDonagh Award 2019. The award celebrates Irish culture, Irish heritage and the Irish language. The late Joe McDonagh was a former Chief Executive Officer of Galway VEC and more recently the Chief Executive of Mayo, Sligo and Leitrim Education and Training Board. He was an enthusiastic gaelgeoir and champion of education, the GAA and also the Irish language, culture and heritage.
The Awards Ceremony was held in the Sheraton Hotel, Athlone on September 25th 2019. Students from Davitt College, with their teacher Mrs. Fiona O'Connor, received the Joe McDonagh Trophy together with €1,000 scholarship for the promotion of Irish culture, language and heritage in their school.
The school's winning entry comprised of a short film, a re-enactment of Irish folklore legend Cu Chulainn.  This was voiced over through Irish, subtitled in English and signed through Irish Sign Language.  With inclusivity being such a paramount part of ETBI's ethos, Davitt College students focused their film on the inclusivity of the three recognised languages of Ireland as well as incorporating Irish heritage.