[one_half]
Home Economics has a direct relevance to the lives of every young person, both now and in the future.
Home Economics is an applied subject combining theory with practice in order to develop understanding and problem solving skills. It is concerned with the way individuals and families manage their resources to meet physical, emotional, intellectual, social and economic needs. The subject focuses on the acquisition and the development of skills and attitudes that will enable students to take control of their own lives at present and in the future, whether that be at home, in further education, in the world of work or other life situations.
We live in a society of constant change, the wide range of learning experiences to which students are exposed will allow them to be flexible and adaptable in the changing situations of modern life. It prepares students of both sexes for a life in a consumer dominated society and provides a learning foundation for those seeking employment in a wide range of careers.
As a department we seek to ensure that the social and personal confidence, initiative and competence of the young person is developed throughout their years of study.
In Davitt College Home Economics is a popular subject which is offered at both Junior Cycle and Senior Cycle. The school has two fully equipped kitchens.
Home Economics Course Content
Content
The syllabus is based on a core of five areas of study that will be studied by all students and one optional study, from a choice of three.
Core
Food studies and culinary skills
Consumer Studies
Social and health studies
Resource management and home studies
Textiles studies
Optional Study
The optional study allows students the opportunity to undertake a more detailed study of one of the core. One optional study may be chosen from the following three:
Childcare
Design and craftwork
Textile skills are an extension of textile studies.
Leaving Cert Home Economics
Most of the work on the Junior Cert course forms the basis for Leaving Certificate Home Economics. Students are required to complete a Food Studies Journal in 5th Year which is based on five Cookery Assignments. This is submitted to the Department of Science at the beginning of 6th Year and is accounts for 20% of the overall leaving cert grade in Home Economics. The study of Home Economics compliments the study of Biology and Business.
Leaving Certificate Home Economicsis essential for entry to B Ed in Home Economics, required for teaching Home Economics and is recommended for Faille Ireland courses e.g. Hotel and Tourism Management, Event Management, Professional Cookery, Receptionist, Bar Management etc. Home Economics also has links with Human Nutrition and Dietetics, Food Innovation, Health Promotion and Physical Education, Bioscience, Environmental Health, Nursing, Early Childcare Studies and Interior Design.
Assessment:
Junior Certificate
Home Economics is assessed, at Ordinary and Higher Level, through three different methods of assessment.
Higher Level
Written Exam: 50%
Food studies practical examination: 35%
An elective study project: 15%
Ordinary Level
Written Exam: 40%
Food studies practical examination: 45%
An elective study project: 15%
Leaving Certificate
Home Economics Practical Coursework Journal 20%
Written Exam 80%
[/one_half]
[one_half_last]
Ethnic Cookery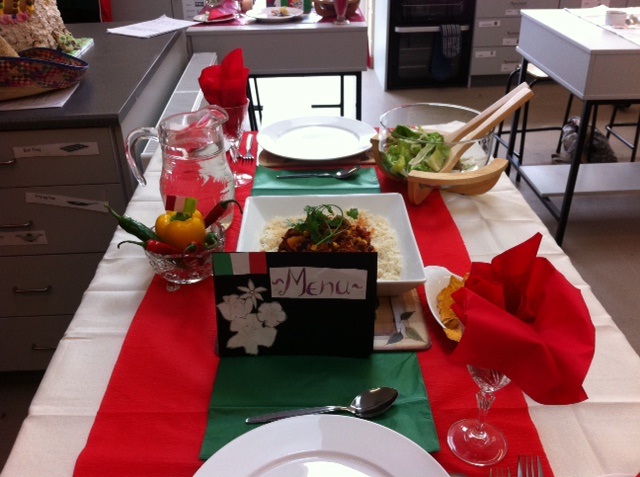 Cupcake Decorating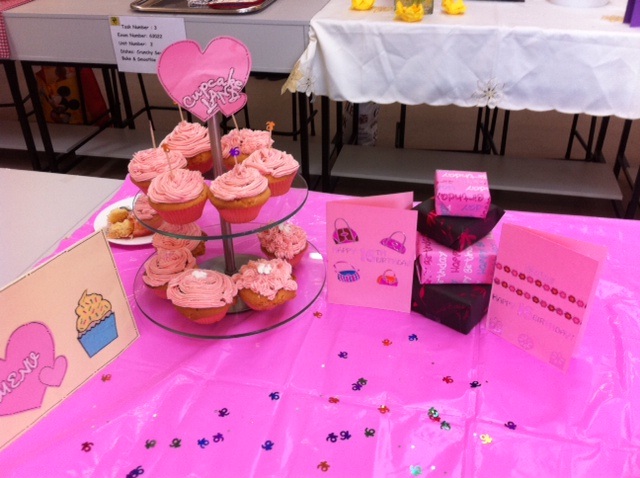 [/one_half_last]