[one_half]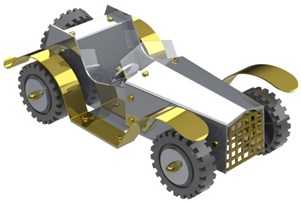 Overview:
Junior Certificate Metalwork provides an introduction to materials and process engineering and an insight into associated technology. It is founded in practical activity that seeks to link observation and action with ingenuity and creativity within a problem-solving context. Students will work with a wide range of metals as well as plastics and electronics.
Assessment:
Metalwork is assessed, at Ordinary and Higher levels, by means of a terminal examination paper and a student project. At Higher level, in addition, there is a practical examination.
[/one_half]
[one_half_last]
Here are some good links for Metalwork students
http://www.practicalstudent.com – SolidWorks Models of Past Projects
http://www.technologystudent.com
http://www.etta.ie – Engineering Technology Teachers Association
http://www.examinations.ie – Download past exam papers.
http://www.scoilnet.ie/Default.aspx – On-Line Resources for Students
[/one_half_last]