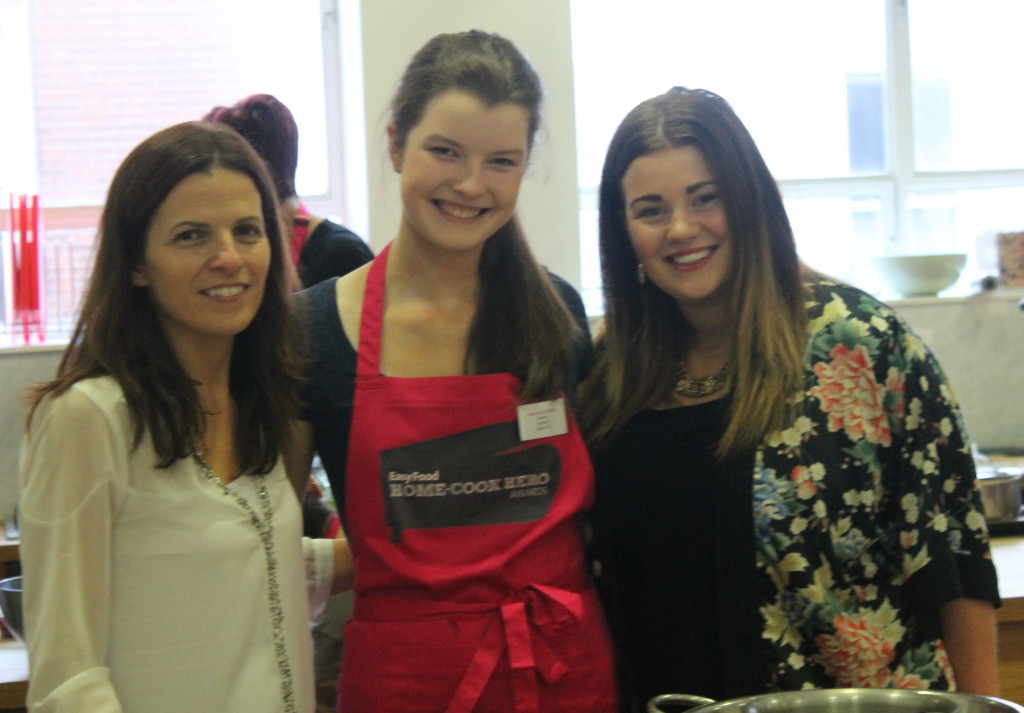 Run by Ireland's number one food magazine, The Easy Food Magazine, the Home-Cook Hero Awards is a National Cookery Competition open to all ages. The competition is in its third year, having grown in popularity with 2013 being the most contested and popular year to date.
Three finalists were selected for each of the ten varied categories from thousands of entries for their unique, tasty and creative recipes. Davitt College student Maria was chosen to compete in the La Scala category. Finalist Maria competed against two adult cooks, a previous winner of that category and a food blogger.
Maria travelled to Dublin on Saturday November 9th to take part in a cook off final at Cooks Academy Cookery School, where each person cooked their dish for the competition judges. Judging this year's competition were renowned celebrity chefs Kevin Dundon, Dunbrody Country House and Cookery School and Catherine Fulvio, Ballyknocken House and Cookery School, and Gina Miltiadou, Managing Director of Zahra.
TV3 cameras were there to capture every moment of the Awards Ceremony in the Shelbourne Hotel and to record the skills of the finalists. Hosted by TV3 star Martin King, The Easy Food Home-Cook Hero Awards TV Show will air on TV3 on Saturday, 16th November 2013.
Davitt College Home Economics student, Maria is keen to pursue a career in Culinary Arts after finishing school, and will complete her Transition Year work experience module with TV Chef Nevin Maguire in Mac Nean House in Co Cavan. Speaking about the competition Maria said, "I was very excited to be chosen to compete in this National Competition, the standard was very high and it was great to see other contestants interpretations of their dishes. It was also great to work with chefs Kevin Dundon and Catherine Fulvio. The competition gave me great experience and was a fantastic opportunity."
This competition marks the second success for Davitt College Home Economics Department in the last number of months. Last year Davitt College student Laura Ivers was the overall winner of the Sligo Connacht Gold Cookery Competition.
Over the last number of years Home Economics in Davitt College has become increasingly popular with both boys and girls. There has been a notable increase in the number of students taking Higher Level in both Junior Certificate and Leaving Certificate Home Economics. In 2013, 100% of Junior Certificate students took the Higher Level Home Economics paper, with their results far exceeding the national average.