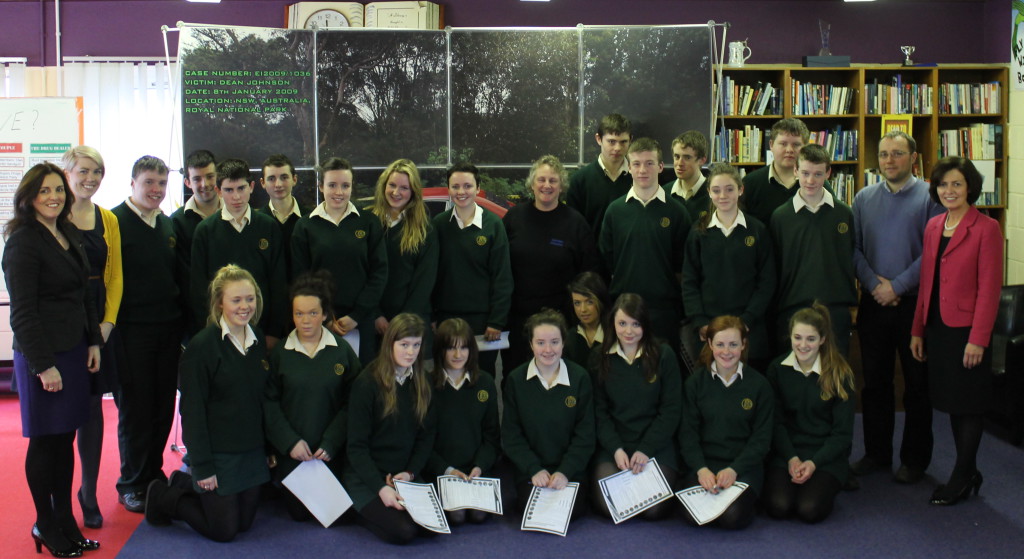 Transition Year students at Davitt College, Castlebar, had the opportunity to become C.S.I. investigators and solve a real life crime on February 6th 2013. Using a number of pieces of evidence gathered from a crime scene, students were required to solve the crime. Modern techniques such as D.N.A. profiling and blood sampling were used in conjunction with the more traditional methods of finger printing and microscopic analysis. Based on analysis of the evidence gathered, the students were able to positively identify the culprit.
The Forensic Science presentation provided the students with an exciting opportunity to experience an everyday use of Science in a real world situation. It proved to be an exciting and interactive educational experience, where observation and deductive reasoning combined with the science that students are learning in Davitt College, were used to solve crimes in the real world.
This day was facilitated by Forensic Scientist, Ms. Alison Leck from Education Interactive, an Australian-owned company based in Sydney.